Between online shopping and the explosion of Amazon, the days of in-person shopping already appeared to be numbered. And then COVID-19 struck… Sequestered in their homes and rightfully paralyzed with fear, people relied on the convenience of mobile marketplaces to safely make their purchases. However, as more and more of the population receives vaccinations, it's become abundantly clear that brick-and-mortar retail will never disappear. There's no denying that it won't look the same. Even with vaccinations on the rise, it's likely that masks and social distancing will remain a part of our lives. That said, if there's anything we've learned over the course of this pandemic, it's that nothing will prevent people from shopping.
But, won't brick-and-mortar retail still have to compete with e-commerce alternatives? Without a doubt. Amazon and its contemporaries have forever altered the way we shop. But that doesn't mean the end of buying groceries, clothes, or whatever, in person. As experts in the retail industry, we at ProVantage Corporate solutions are confident brick-and-mortar retail will never disappear. Here are 5 reasons why.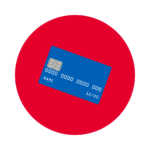 1. The thrill of shopping.
Let's be real; there are very few things more exhilarating than swiping that credit card. In fact, the entire process of shopping—from browsing the aisles to finding the best deals—is an absolute blast. Sure, you can peruse the catalog online, but nothing compares to exploring a store with a friend or significant other. It's the experience of shopping that many people are attracted to. And for that reason, in-person retail isn't going anywhere.

2. Humans crave interaction.
One thing the pandemic has made us truly appreciate is a conversation with anyone outside our immediate family. It's the social interaction of in-person shopping that will always keep people coming back for more. Whether you're chatting with friends or discussing a product with a sales rep., the ability to connect with fellow human beings is an irreplaceable aspect of brick-and-mortar retail.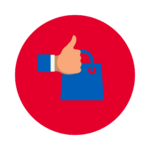 3. You know what you're getting.
The major downfall of online shopping is you never know what you're getting. Shoppers are forced to rely on a cocktail of reviews and luck when purchasing a product online, and all too often, it doesn't meet their expectations. But that's the beauty of brick-and-mortar retail. You're rarely dissatisfied with a purchase because you've already taken it for a test drive in the store. Ultimately, the piece of mind that in-person shopping offers is something that mobile marketplaces will never match.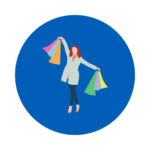 4. I want it all, and I want it now.
You know how the song goes, "I want it all, and I want it now." But those words are more than just the chorus to one of Queen's greatest hits…they're the truth. Human beings love instant gratification, which in this case, is the joy of having a purchase for immediate use. Why wait for that new shirt or speaker to arrive in the mail when you can go to a store and have it in your hands today? Brick-and-mortar retail appeals to our demand for instant gratification, and for that reason, it will never disappear.
5. Businesses are adapting.
Adaptation is the key to survival, and that's exactly what brick-and-mortar retailers are doing. Rather than shutting their doors, they're finding innovative methods of using the shift towards technology to their advantage. We see this in stores offering curbside pickup, in-store deals, and increased shipping expenses. Each of these tactics has helped beat back the growing trend towards e-commerce alternatives. And it's safe to say that brick-mortar retailers will continue to find creative ways of increasing foot traffic.
According to the U.S. Department of Commerce, e-commerce sales accounted for about 14% of retail sales in 2020. This was a 3% bump from 2019, in which e-commerce accounted for 11% of retail sales. By these figures, in-store purchases still dominate the market. Although it may seem like brick-and-mortar retail has some breathing room, online retail sales will continue to chip away at that majority each year.
However, between the reasons listed above and a helping hand from companies like ProVantage, online shopping will never fully eclipse brick-and-mortar retail. We give in-person retailers the edge they need to keep their business running strong through streamlined new store setups, remodels, resets, and superior management. This way, they can focus on sales tactics to increase foot traffic while we manage the laborious tasks.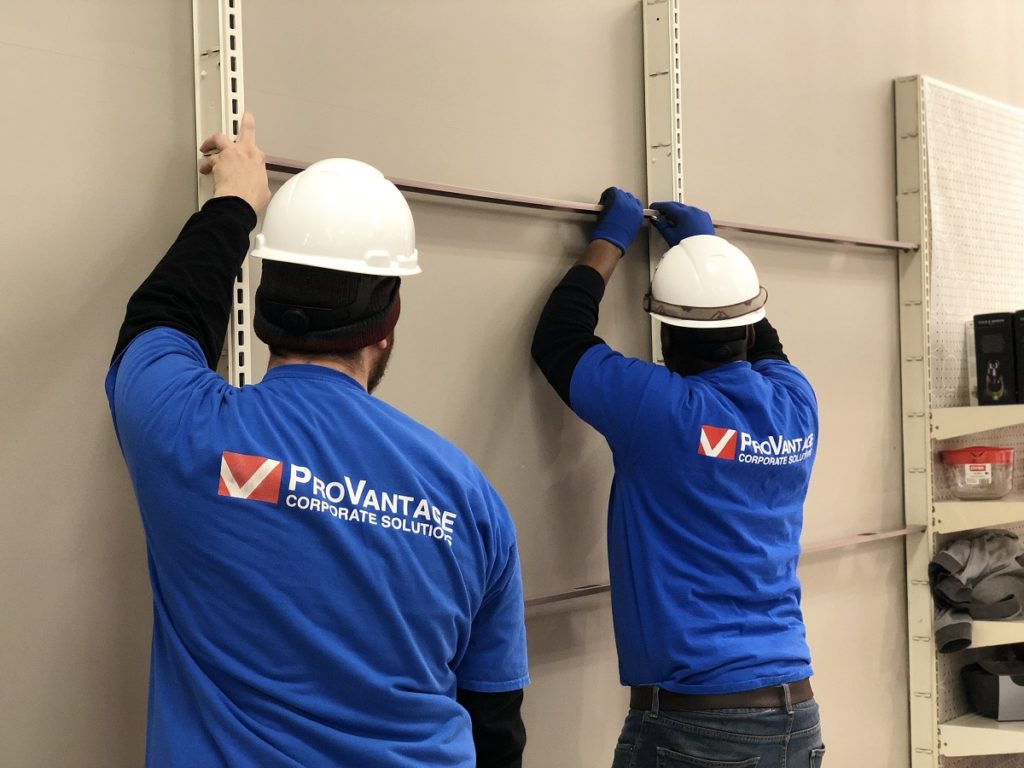 Do you prefer shopping online or in person?